RECYCLED BONDED LEATHER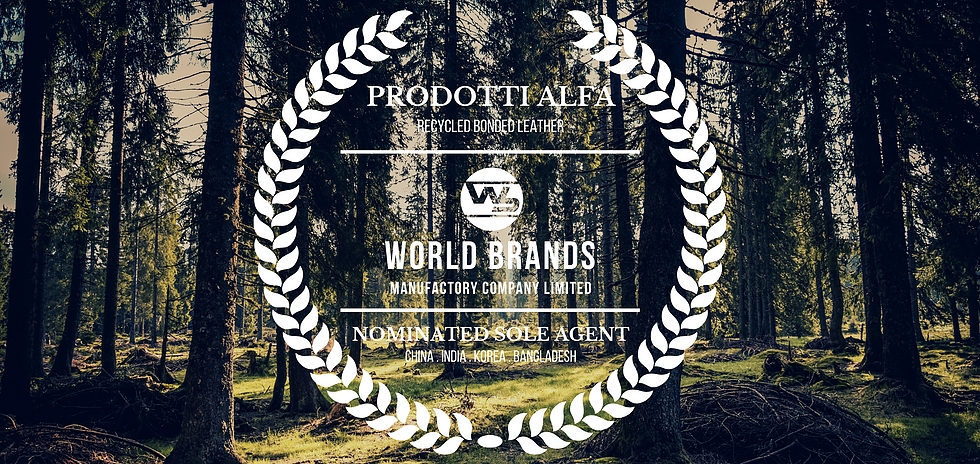 Italy leather manufacturing Prodotti Alfa nominated World Brands Manufactory Company Limited as sole agent of Recycled Bonded Leather in China, India, Korea and Bangladesh region, responsible for inquiry, promotion, retail & wholesale, distribution and after sales service. Please contact us for material introduction and quotations.
RECYCLED MATERIAL from ITALY
Prodotti Alfa Recycled Bonded Leather is a 100% ecological and eco-sustainable material. It comes from the processing of leather scraps and the fiber scraps of cowhides. This innovative and recycled material has become the best substitute for leather: it is pleasant to the touch, soft and elastic. It allows you to design and manufacture hand-made bespoke products and customize them with a company logo or name.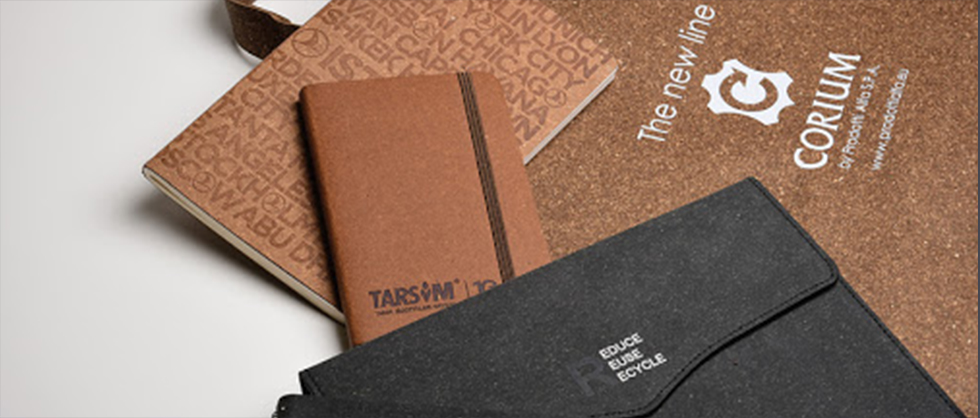 PRODOTTI ALFA
Prodotti Alfa has operated in the sector of bonded leather since 1958: the idea came from the owner of the Audisio Tannery and its need to eliminate production leftovers. In this way, all the "wet blue" and scraps of cowhide are recycled with full respect for the environment, and are placed on the market again as bonded leather. In brief time Prodotti Alfa, highly specialized, became a leader in the sector and a well-known and respected company both in the national and international markets.
The waste form the tanneries are returned to the production process and not thrown into landfills

Reduced use of chemicals

Use of natural latex

Recovery of 80% of the water cycle used

Greater yield and reduction of waste during processing

Coatings are water based PU - DMF free
STANDARD series
The basic item with the best pricing. Used as a reinforcement in leather goods, suitable for the production of insole for shoes with stiffness and compactness.

SPECIAL series
Slightly softer and with a medium tear resistance, mainly use in home-living like chair and sofa. It is also suitable for stationary items like the covering of diaries & notebooks.

SOFT series
With a softer material with a high tear resistance, suitable for reinforcing products that require greater tear resistance such as belts, watchstraps, small and medium leather goods.

CORIUM series
CORIUM® arises from the need to meet the market's request of a high performance recycled material, with a high elasticity, excellent tear resistance and a soft, pasty hand touch. Suitable for garment accessories and home living items.
CERTIFICATIONS
The Recycled Claim Standard (RCS) and Global Recycled Standard (GRS) are international, voluntary standards that set requirements for third-party certification of recycled input and chain of custody. The shared goal of the standards is to increase the use of recycled materials. The GRS includes additional criteria for social and environmental processing requirements and chemical restrictions.